Hello, I play Bailey the Guthrie archer. Ive been making LARP arrows for awhile now, sold quite a few locally and wanted to see if there would be an interest in MI.
selling for $10 a piece, though arrangements can be made.
here is the basic design:

The head, shaft and fletching can be done in several colors and can be made to whatever length you may need.
They are also VERY resistant to breakage

The shaft iteslf terminates ithin the foam head with a copper washer the size of a penny

and then has a 2" flexible disk that can flex with the foam if stepped on but distributes force across the entire width of the head on impact.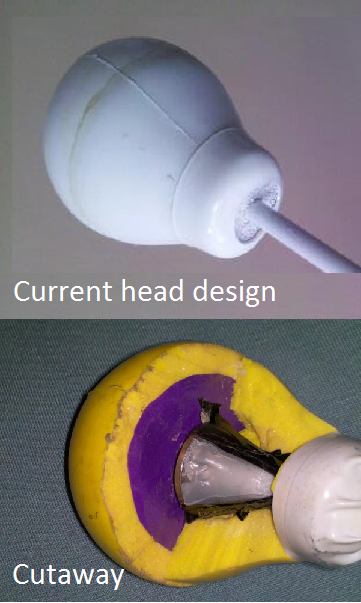 Would love to hear any questions you may have about them, as eventually I would like to sell to a larger market and would like to get feedback.