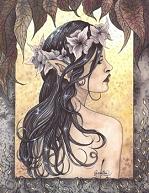 GM
Posts: 1118
Joined: Sun Apr 03, 2005 4:55 pm
September 23rd & 24th
(From their facepage
https://www.facebook.com/gvren/
)
Hear ye, hear ye! For all good persons of all ages, a weekend of fantastic fun and fancy! Come one, come all, to the Cook Carrillon Clocktower Square!
For the 22nd year, Grand Valley Renaissance Festival is hosting Michigan's only student-run Renaissance Festival! Admission is free, so join us for two days of fun, rain or shine, featuring merchants from many markets and extravagant entertainers, starting at 10 AM. Faire will close at 7 PM on Saturday, and 5 PM on Sunday.
Our event is pet friendly (Please clean up after your furry friend!), but any animals must remain outdoors in accordance with the GVSU pet policy. No weapon of any sort is to be carried by patrons.