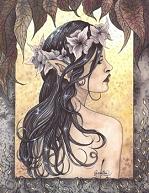 GM
Posts: 1115
Joined: Sun Apr 03, 2005 4:55 pm
Hey there!
For those of you nearish to Muskegon, there will be a "creative Saturday" on March 26th. This event will be held at The Red Lotus Gallery from 10 am - 1 pm. Bring in those things you want to get done before the LARP season hits us!
Come hang out with other creative minds.
Creative Saturday - Be THERE!
http://www.muskegonca.com/images/56af9e4931c92.jpg
Red Lotus Gallery
http://www.muskegonca.com/Home