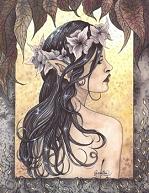 GM
Posts: 1118
Joined: Sun Apr 03, 2005 4:55 pm
Did you know that Sunday evening, after this next WH event there will be a Lunar Eclipse? Not only will there be a lunar eclipse, it's also a "supermoon"!!
If you're going to be in the Muskegon-ish area that evening, consider attending the Muskegon Astronomical Society's Open House! Around 7:30 PM, members will offer tours and presentations.
This is a 100% free event!! The total Lunar Eclipse will be around 9:30 PM.
Website:
http://www.stargazing.net/mas/
Address:
Muskegon Astronomical Society
8851 White Road
Muskegon, Michigan 49442
If cloudy, this event will be canceled.