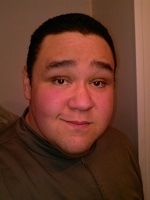 Town Member


Posts: 465
Joined: Tue Oct 30, 2007 7:53 am
Location: NPC Camp
It's been an exciting week around the Takitaki campaign HQ as we prepare for our Yard Sale FUNdraiser on Saturday. From 8:00am till 5:00pm we'll be offering some fantastic deals on gently used treasures at 2116-B East Apple Ave (next to Meier Cleaners). We'll also be offering modestly priced baked-goods and refreshments, so stop on in to snack, shop and support David's campaign.
Thanks to the efforts of Campaign Treasurer Mike Borgerding we got our road signs up earlier this week, so you should have no trouble finding the Campaign HQ! Just look on the north side of Apple Ave. east of Quarterline and you'll see David's smiling face welcoming you to our facility. The signs look fantastic, and in addition to Mike's efforts putting them up we have to thank Campaign Graphic Designer Art Dreese for his work in making the signs look truly professional. Thanks again, guys!
Speaking of FUNdraisers, we're happy to announce that on Saturday, June 26th we'll be hosting a concert with Irish music sensation THE WAXIES! Join us for a night of music and dancing at Quinn and Tuite's Irish Pub, 1535 Plainfield Avenue NE in Grand Rapids, MI. The cover is only $7.00, though additional donations will be gratefully accepted. In fact, for an additional donation of just $5.00 you can pick up a copy of "The Contemporary Requiem" by Beyond Awaits as well as a four song sample disc of the upcoming Beyond Awaits album "Chapter Two: A Brighter Day". Don't miss out on an amazing evening of song and merriment!
Also, don't forget to check out the new Q&A with David posted under the "Issues" tab at
www.davidtakitaki.com
. David has gotten all sort of questions from voters on the campaign trail, and to help people understand his positions on the issues we've posted his responses for all to see. If you have a question that's not on the Q&A, drop us a line at
david@davidtakitaki.com
and we'll try to get a response up as soon as possible.
Over the last few weeks the 92nd District has been getting to know David, and the results have been truly inspirational. Well known because of his community projects and his television shows "A Novel Conversation" and "Essentials of Democracy", voters have been elated to discover David's candidacy for the 92nd District House seat. The people see that David isn't about "politics as usual" and they find in him the intellect, eloquence, charisma and integrity that Muskegon needs in a state representative. David has a voice that will not be ignored in Lansing, but to get there he needs your help.
First and foremost, get to the polls on August 3rd! Michigan has an open primary, so anyone who lives in the 92nd District can choose the Democratic ballot and help David win his party's nomination. Even Independents and Republicans who believe in David can vote the Democratic ballot in August and still vote for whomever they please in November's general election. We need David in Lansing, so exercise your right to vote!
Second, please spread David's message through whatever social media you prefer. Twitter him to your followers. Become a fan on Facebook and invite your friends. Everything we do to get David's name in front of the voters will help him on August 3rd, so spread the word!
Lastly, a donation of $25.00 will help fuel David's efforts to make a difference for the people of the 92nd District. You can donate online at
www.davidtakitaki.com
or by check made out to "The Friends of David Takitaki" and sent to P.O. Box 1301, Muskegon Mi. 49443. Think Big! and help David bring about a brighter day for Michigan.
Thank you,
The Friends of David Takitaki
GM-Taki
- Final Haven GM, Winter Haven GM, Editor of the Rulebook Project.