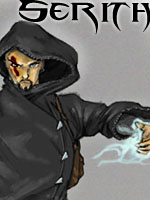 GM
Posts: 557
Joined: Fri May 19, 2006 11:36 am
Location: Lowell, MI
My Wife has threatened me by death that If I dont post invites to a party she is throwing me for my birthday, so here it is.

Saturday September 26, 2009

out in Lowell at our house, we are having a get together because Renae knows I dont like my birthday and so she is throwing me a party to make it better, so she says...

If anyone is interested let me know, as everyone is invited, just need a head count so we know for food/beverages...

We have plenty of floor space, so crashing is available, just get ahold of me if you have any questions...

its BYOB figuring I dont drink, but anyone who wants to bring it is more than welcome too...
Serith Darkheart

"I dont make Threats....Only Promises"