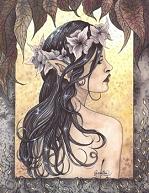 GM
Posts: 1099
Joined: Sun Apr 03, 2005 4:55 pm
I admit, I hate being "stuck" in the kitchen during my events, but yet I enjoy feeding people. If you're not already familiar with how my not a meal plan works, here's the low down. I make food, you donate and eat! Donate what you can, or feel is appropriate for what you take. I accept both in game and out of game currency, which ever you prefer to donate.

As for food, here's the current plan. It's October, so I feel it's cold enough to do soups again. I will make 2 soups in advance (maybe 3). I will set up crockpots with soup in them for Friday evening and Saturday afternoon/evening. For Saturday breakfast time, I will have something simple like sliced melon and/or muffins. I'm trying to avoid making anything on site - I'd rather spend time playing. If I feel overzealous, I may do biscuits and gravy for breakfast... maybe.

I will check the votes on Sunday Night/Monday. The two soups with the most votes I will make (If I make a 3rd soup it will either be my choice, or the 3rd most popular). You have two votes in this poll, and you can change your mind anytime before the poll closes on Sunday.

*** If you decide to use the camp's dishes rather than the disposable dishes I bring, you are responsible for cleaning the dishes you dirty. Also remember that no food is allowed down the kitchen drains. If you fail to abide by this, I will summon a creature of unspeakable methods to do with you what they please. Thank you.