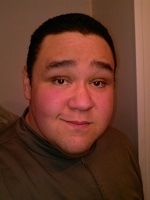 Town Member


Posts: 465
Joined: Tue Oct 30, 2007 7:53 am
Location: NPC Camp
Hello all! Our friend Joe has put together a new site that is promoting geek-friendly events in Michigan. He's made a solid effort to feature our games, and I think much of what he has up here will be of interest to many of you, so check it out!
https://www.facebook.com/MIGeekScene
GM-Taki
- Final Haven GM, Winter Haven GM, Editor of the Rulebook Project.