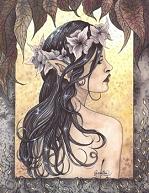 GM
Posts: 1109
Joined: Sun Apr 03, 2005 4:55 pm
Hey All -

It's no secret that for the 2018 season, we have been severely short handed. We are in need of at least one more GM and a few more permanent, on staff NPCs. For some time I've been wondering why we can't seem to gather interest for more people to join our staff. I understand that many of you would rather play that run the game.

My questions to you -

Do we need to increase incentives for those who are NPCing?

Should permanent staff members have more of a benefit than players helping for a few hours or just for an event?

What would be an incentive for you to join the Haven staff?