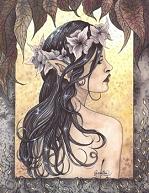 GM
Posts: 1118
Joined: Sun Apr 03, 2005 4:55 pm
Can an escape artist free another person from inescapable bonds, or is it a self-only ability?
I know this seems like a dumb question, but I am curious.
Level 2: Escape Artist
By spending a Life point, an Assassin
may escape any single regular bond or
limb restraining device such as shackles
or handcuffs (like a magician slipping
out of handcuffs). In addition they may
spend 5 minutes to escape from the
Interrogator's inescapable bonds.Any character that has the Escape Artist skill more than one time may escape from
regular bonds instantly by spending an uninterupted five seconds OR spending a life
point. Additionally, the character may spend a life point to instantly escape from the
Interrogator's inescapable bonds.

In addition, is there any rule about freeing someone from inescapable bonds?
ex: An unbound person may spend X amount of time cutting the ropes of his bound friend to free him from inescapable bonds.
Reason I ask that one is that I've seen it allowd by GMs as well as the bound person spending hours with a dagger cutting away at his own inescapable bonds to escape without the escape artist skill.