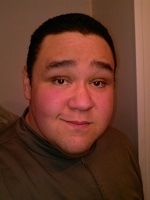 Town Member


Posts: 465
Joined: Tue Oct 30, 2007 7:53 am
Location: NPC Camp
So, I suppose the time has come for me to put in my two cents.
It seems that we have two different grievances being aired in this conversation. The first grievance is on the part of the game masters who are taking issue with players using in game skills in an unrealistic manner. The second grievance appears to be players who feel that their ingenuity, creativity and problem-solving skills are irrelevant because any victory perceived as being too easy will be prevented by the GM's through the on-the-fly modification of tactics. Let's try to deal with these one at a time.
First, we'll talk about using skills in an unrealistic matter. Since most of the conversation centered on the use of defensive matrix I'll focus my commentary there as well. It is true that a fourth level warrior who was facing off against a large number of zero level warriors could make himself nigh invulnerable by putting his back against the wall and activating defensive matrix. If the fourth level warrior were holding a doorway it would be almost impossible for those zero level individuals to get past it. That does not appear to be very realistic, does it?
Here, though, we've already made several errors in our perception. First, we're dealing with a highly improbable situation in game. I cannot remember any time in the five years I've been playing this game when I saw a situation such as that unfold. Perhaps more importantly, we're not talking about nameless fighters with numerical levels. By the descriptions given in the system and the allocation of skills were talking about someone who has mastered the art of being a warrior fighting against a bunch of rookies while the master has favorable ground. Could that warrior hold? Cinematic interpretations aside, how long did the Spartans hold Thermopylae? What does that historical example tell us? If you put a highly skilled warrior against warriors of truly inferior skill in a situation where the terrain favors the highly skilled warrior, there's a good chance the highly skilled warrior will cut through the newbies like wheat. Toss in the fact that this is fantasy and I don't think it's that huge a leap to say the skill is not that "broken".
That said, laying down while using defensive matrix is about as cheap as it gets. It certainly seems to violate the spirit of the rule - and maybe that's the problem: the spirit of the rule and the wording of the rule don't quite line up. I would think that a minor tweak to the description of defensive matrix would be easier than attempting to adjust the rule to be impervious to all situations involving improbable odds and gratuitous cheesedicking. If, by some chance, a warrior were to be attacked by a large number of zero level warriors; and if that warrior were to put his back against the wall; than for that one brief, improbable encounter he's beaten the system. So what? The warrior gets to feel like a hero for a little while and some NPC baddie loses a bunch of stupid henchmen. Why is this a problem? It's not like that warrior is going to be blazing across the battlefield flaunting his invulnerability while decapitating NPCs en masse - he's using his advanced skill to beat down a bunch of pansies. If a warrior can't do that, what can he do?
The second grievance is a little more complicated. Some people get their enjoyment out of the story, some people get it out the social interaction, and some people get it out of the game itself: the raw mechanics. Most people prefer some combination of these elements, and each has its own set of do's and don'ts as far as the GM's are concerned. In the past I have been notorious for being biased towards a good story - but you can't take the game out of gaming. Enjoying the danger and thrill of a good challenge requires that you believe you're actually being challenged, not just subjected to a predetermined level of hardship. If the players know that they're always going to get the last hint just in time to solve the puzzle and that the last baddie will fall right on cue it kills the game, and that's easy to see. What's harder to see is that it works both ways: you wouldn't change the solution to a puzzle or riddle just because the players were smart enough to figure it out quickly, and you shouldn't crank up the difficulty in a combat setting just because the players are fighting effectively. Easier victories are often the only reward for the use of strategy, cooperation and tactics. Take those away and there is no impetus to do anything but machine gun damage at one another.
I guess my advice to the GM's is this: you will always have another chance to challenge the PCs. They will never have another chance to enjoy a specific encounter.
Salus populi suprema lex
– let the good of the people be the supreme law.
GM-Taki
- Final Haven GM, Winter Haven GM, Editor of the Rulebook Project.