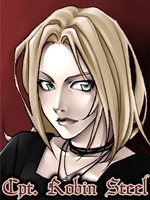 Town Member


Posts: 162
Joined: Tue Apr 20, 2004 3:51 pm
Location: Wherever there's a star by which to sail...
I would like to have everyone's character histories in please so that I can put them up on the main site. Please either PM them to me, or email them to:
shards.of.alesya@gmail.com
Inclued a character pic if you have one so I can be sure to get everything together. If you submitted one in the past, please resubmit it to me because it could have gotten misplaced.
"Is misery made beautiful, right before our eyes?
Will mercy be revealed, or blind us where we stand?"