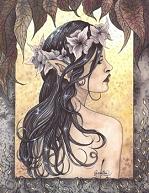 GM
Posts: 1109
Joined: Sun Apr 03, 2005 4:55 pm
Hey guys, for the end of the semester report in my business class, I need to conduct a short survey on a mock business and LARPers would be part of my target market. Unfortunately, I am not allowed to survey any of my friends or family - so I'm looking at a few of you who may be new here who don't know me, or don't know me all that well yet.

The problem is I need the survey completed by 9pm tomorrow. If you are willing to help me, please PM me with an e-mail address and I well send you a few pics and the survey. Your e-mail will be used for nothing other than to send you what I have specified.

Thank you for your help!!